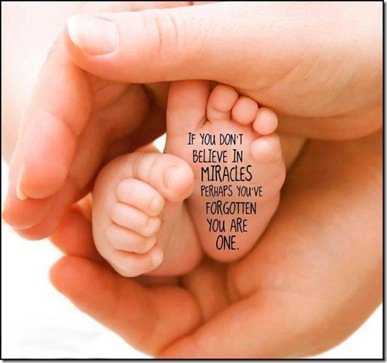 Most people who develop a long term relationship with this remarkable work have a story to tell not only about their first encounter with it but also about the conflicts that quickly develop once the initial infatuation wears off. If that sounds like a regular relationship, it's no accident, for the book was written by a most unusual process which involved a psychology professor taking down dictation from a voice she heard internally, which she perceived as none other than Jesus. Anyone who is drawn to it then, is also inevitably drawn into a challenging relationship with this enigmatic figure of history regardless of their religious background, or lack thereof. Because the Jesus of the Course is a radically different figure from the one of conventional Christianity and the popular cultural image, it is a huge challenge to both the intellect and the emotions.
The book is essentially a spiritual path combining meditation practice with psychological techniques, the primary aim of which is to guide practitioners of it to a state of inner peace and thereby into an enhanced attunement with one's own inner guidance. It employs an ingenious and methodical approach consisting of a theoretical foundation and daily exercises for practicing what it teaches. After 15 years of working with it, there is no doubt in my mind that it is from an inspired and wholly benevolent source. What that source is exactly is beyond my comprehension but my initial encounter with it led to a conversation with an inner voice myself and though brief, it was very compelling and had a deep impact on me. I have also come to believe that the vision I had 2½ years prior to learning about the Course foreshadowed my connection with it.
I first learned of it when a friend gave me a book to read called A Return to Love by Marianne Williamson but I have to say I was put off by her evangelical style and wasn't tempted to look into it any further. I would occasionally come across quotes from the Course in other reading however and the different contexts in which it was mentioned would pique my interest but again I didn't feel moved to look any further into it.
Then one night at a Jung Society meeting, which I had been attending for a bit over a year at the time, I bumped into a woman who had once worked at the vet's where I took my cats. I was very surprised to see her there but she had come because she was interested in the evening's talk, which happened to be on dreams. In the course of catching up with each other's news, she told me she was about to start a group studying A Course in Miracles, so I said I would be interested in doing it. The meeting got going before I found out the details, so I planned to catch up afterwards. The talk went on and on and as with many of the Jung talks for me at that time, most of it went right over my head. I hung in only to see my friend afterwards but when it finally finished, she was nowhere to be found. Apparently it had gone over her head too. We had no way of contacting each other, so I assumed that was the end of the matter.
Four days later, amazingly, I bumped into her at my local shopping centre and she told me the group was off, at least temporarily, because the venue had fallen through. I offered to have it in my rumpus room and so we started on June 15th, 1999. My friend ended up not taking the group herself after all but handed it on to a friend of hers who I didn't know and who was relatively new to it herself. As I knew nothing about it at all, this didn't seem to be too much of a problem but as I soon found out, it was a case of the blind leading the blind and after 4 months I was ready to throw in the towel. In an attempt to revitalise my fast waning interest, I decided to find out a bit more about it and got onto the biography of how it came into being, Journey Without Distance.
The book described how those involved with it prayed for guidance about the publishing process. There were 4 people involved at this point and they would base their decisions on the information they received.  I wondered to myself if that would work for me, so, remembering the vision, I said, in my mind, "O.K. Jesus, you said 'ask and you will receive' so I've got some questions for you" and proceeded to ask questions. Instantly a voice, which was definitely not my own thoughts, began answering and soon the answers were coming before I had finished asking the question. Then it began giving me information without me even formulating a question. At one point I managed to get in 'why the short sharp answers?' and it shot straight back 'it saves time.'  It also told me that I need to trust the process.  Because of the rapidity of the dialogue and the surprise factor, I have no idea what my initial questions were but did manage to record the last part. I had an appointment with my hypnotherapist next day, so I asked, 'What do I need to work on?' The voice in my head answered me:
'Fear.'
'Fear of what?'
'Fear of abandonment.'
'I've already worked on that.'
'You haven't worked on your fear of abandonment by God.'
'What! I couldn't go to Pat and say that. I would be too embarrassed.'
'There's no need to be. She will understand. I have sent you to Pat.'
The last statement left me dumbfounded but I gathered my thoughts enough to grab a pen and wrote down what I could remember. I had to admit that I did indeed find Pat through what seemed to be a series of orchestrated steps. This kind of thing had happened often through my life, as it undoubtedly does for everyone, so wasn't particularly noteworthy but to be told by a voice in my head that he was behind it, was a bit unnerving. What is remarkable in this conversation is that there was no comment whatsoever on what I now see as an incredibly naïve and arrogant statement that I had worked on my fear of abandonment. When my short lived second marriage ended 3 years later, I would get to confront this issue in all its profound complexity and it wasn't pretty.
The following day at my hypnosis session, I told Pat about the conversation and to my relief she was quite unfazed. She suggested we try a musical journey to see what came of it but I got absolutely nowhere and it was the most unproductive session I had ever had. Jesus showed up and tried to communicate something to me but I just couldn't get it. At that point in my life I was still struggling with the whole notion of God, conflated as it was with the conditioning of the past and my own rebellion against religious ideas. My inner conflict created much resistance. Fortunately the Son had never suffered the same hostile reaction as I had towards the Father. As much as I harboured serious doubts about the validity of many of the stories, I was never quite able to shed the deep affection I'd had for Jesus as a child and for that I am grateful. I suspect now that children are able to intuit the truth within the cultural overlays.
The whole experience did serve to keep me persevering with the Course but only for another 4 months. My life was undergoing a lot of changes and since the group had started, the group leader had moved into a house close by, so the group continued at her home. The book sat on my shelf for the next 5 years and every now and again I would dip into it. Gradually, as I did wider reading and life's continuing dramas had primed me sufficiently, it began making sense to me. I picked it up one day, began reading the text and decided to start the workbook from scratch again. It has been an everyday part of my life since and I have no doubt that it is a 'til death do us part' relationship. The beauty of both the language and its message and the challenge of its thought system, has a depth that is ever unfolding and quite simply, I love it.
My experience of a voice that sounded very much like the kind of experience Helen Schucman, the scribe of the Course had, gave me greater confidence in and appreciation for what I was reading, although it would be several years before I began to fully trust it. The conversation I had was just a few minutes long, so I can only imagine what it must have been like hearing this voice over 7 years and taking down the dictation, then going through the transcription process with her colleague Bill Thetford as he typed it up.   All this while holding down very demanding professional positions and trying to keep the whole thing secret. Mama Mia!
When I came to type up the notes I had made, I put 'Fear of abandonment of God' instead of 'by God,' and then became confused about what I actually heard. I concluded at the time that it was probably both but in the intervening years I have learned from personal experience that we can neither be abandoned by God, or abandon God ourselves, because God is integral to all existence. This understanding is a far cry from my atheist days – 'we are all accidents of chemistry, we live, we die, peaceful oblivion, end of story.' I don't mean to imply I know what God is because I don't but I can say that when I was at my lowest point after the marriage break up, there was something other than my own little will to live keeping me going. This 'something' I am satisfied to call God. The Course offers the best definition I have come across: 'We say God is… and then we cease to speak.'
One thing I learned from the confusion over what I heard was not to take anything I read as Gospel, no matter how trustworthy I believed it to be. There is no such thing as a pure channel. Even if the transmission is perfectly pure, it is still filtered through the receiver's own mind and life experience and the transcription process, as in any translative endeavour, is not an exact science. As the Course itself puts it '…words are but symbols of symbols. They are thus twice removed from Reality.'
I find it ironic now that I was introduced to A Course in Miracles at a Jung meeting where the topic was on dreams. Jungian psychology, dreams and ACIM would eventually come to make up what I would refer to as my Holy Trinity of Healing and they complement each other perfectly. The Course has much to say on dreams, as does Jungian psychology and my worldview has had a considerable shakeup since that night back in 1999. I don't nod off in Jung meetings anymore for starters and I have long since let go of the kinds of conflict I used to experience in trying to get my head around this extraordinary work. In fact it's not something that can be understood with the head at all but has to be experienced through the heart. A statement from the introduction sums this up:
The Course does not aim at teaching the meaning of love, for that is beyond what can be taught. It does aim, however, at removing the blocks to the awareness of love's presence, which is your natural inheritance.
These blocks are our psychological defence mechanisms and being based in protecting the identity we have built up since the year dot, they are not relinquished without a fight.